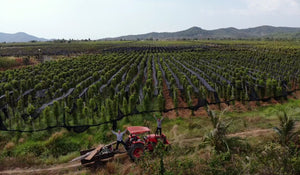 Centuries Old, A Renaissance Reborn
Rarest and finest pepper in the world, Kings, Emperors and Paris elites basked in the flavors of the rarest pepper since the 13th century. Due to the Cambodian Civil War in the late 1970's, production was decimated to zero. Nearly 40 years later wild growing Kampot Pepper was found in the remote countryside of the Elephant Mountains in Kampot, Cambodia and now supporting local farmers we are able to bring unmatched flavor, quality, and history to you!
Shop Now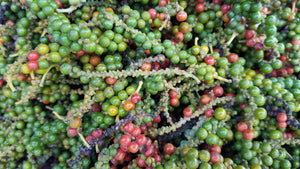 WE HAVE REALLY GREAT PEPPER
Direct From The Farm To You
Meet Dara - Our KEO
If you can't find Dara on the ground, look up to find him flying the skys with his dog Shky. These two are inseparable, traveling the world sharing stories of his Cambodian spice routes. His authentic and genuine spirit embodies Kampot Kitchen, as it shines through deilvering only the highest quality tasting products.
Taste the difference
The Champagne of Pepper
The first Cambodian product to receive a Protected Geographical Indication, the same certification that protects regional products like Champagne as is often why it is referred to as "The Champagne of Pepper." Matched with unique genetics, mineral-rich soil, and rainy weather in the high-elevation areas near Kampot are nature's perfect ingredients for the best pepper production in the world!
Taste for yourself